The purpose of the Brookline High School Global Health and Soccer Tour is to enable Brookline students to experience and learn first-hand about some of the challenges and opportunities of health care, educational, and advocacy work
in a lower income country and to have a rich cultural exchange through sport--a global tool for youth development.
---
slideshow
Many thanks to Hector, our talented student photographer!
---
DAILY Itinerary
(CLICK LINKS FOR FURTHER INFORMATION)


​July 24 - Monday: Visit Pathfinder International projects addressing violence against women and children.

July 25 – Tuesday: Visits to

SOS Kindergarten

/Soccer with local women's team

July 26 – Wednesday: Visits to

SOS Kindergarten

classrooms and school for low-income students and students displaced from families, visit with

Zanzibar Fighting Against Youth Challenges Organization (ZAFAYCO) ,

Soccer with Women Fighters

July 27 – Thursday: Join local students in activities at Amaan Stadium with

Coaches Across Continents

, meet with

United Nations Family Planning Association-Tanzania (UNFPA)

, visit offices of

Center for Youth Dialogue

July 28 – Friday: Discussion with peers at SOS and shadow teachers

July 29 – Saturday: Cultural "scavenger hunt" in Stonetown/Soccer with women's team

July 30 – Sunday: Beach day in northern seaside village of

Nungwi

July 31 – Monday: Working with children at the Big Tree pre-school

August 1 – Tuesday:

Spice tour

and join Center for Youth Dialog staff for boat trip to

Prison Island-

-including tour, tortoise sanctuary, beach and optional snorkeling

August 2 – Wednesday: Eco/Culture tour of

Jozani -Chwaka National Park,

including introduction to plants used in traditional medicine and visit to one of the last remaining habitats in the world for red Colubus monkeys

August 3 – Thursday: Boat ride to Nakupena Beach on sandbar outside Stonetown, Stone Town Scavenger Hunt Challenge #2, sunset

Dhow (traditional sailboat)

cruise, farewell dinner

August 4 – Friday: Depart for home or India

DAILY Recaps & Reflections
​from mr. Kahrl

July 22nd, 2017
​

At 7:15am, we started to board the long anticipated flight to Dubai, the first trip for many of us to the Arabian peninsula, even though it would likely only last less than three hours. "Is that the capital of the U.A.E.?" No, the capital is Abu Dhabi, a question that would not be needed were we traveling to more familiar climes, like London or Berlin. The plane was also a first for many, as it had two floors. We were confined to the bottom floor, as the tickets to the top First Class floor weighed in at over $10,000 apiece.

The twelve hour flight, the longest ever for a number of the group, progressed without incident, and, for some lots of sleep. For others, not a wink. Dubai looked much like any American airport, replete with Burger King and Starbucks, among other less distinguished American cultural exports.

The flight to Dar es Salaam was "only" 5 hours, but still managed to fell all those who had not slept previously. Our visas in order, our bags pushed through customs, we trudged upstairs for another wait for the evening flight, this one only 25 minutes. Ms. Hunt reflected that she had gone from the biggest airplane she'd ever ridden in (to Dubai) to the smallest (to Zanzibar). Night had fallen by the time we walked down a slim passageway typical of the maze that is Stone Town to the Al Johari hotel. We were in Africa.
---
Posts from participants
---
Day One In zanzibar
bella and becca
07.24.17
Play at Madrasa on family violence prevention
On our first day in Zanzibar, we visited Pathfinder International projects. We visited an Islamic school called a Madrasa. In the school we were greeted with a poem performed by two young girls that addressed violence against children, one of Pathfinder's major focuses in the area. We were surprised to see girls this young speaking up about such grave as saddening topics (see video posted above).

The performance was followed by a play put on by around two dozen students of the Madrasa. As the play continued, more and more community members (the majority children) joined us in the audience. The play was in Swahili, but through both quick scene translations and clear body language, we were able to understand what they were saying about the huge impact violence against children has in a community. We especially enjoyed the enthusiasm and joy coming from the children in the audience, along with the realistic scene about the schools themselves.
​
Later in the day we visited another school with children who were learning from Pathfinder's trainings on the importance of good parent-child communication and relationships. Afterwards , we got an chance to meet some of the students and though in general there was a large language barrier, one interaction in particular stuck out to us. We met a nineteen year old named Moody who was very eager and willing to test out his English with us! He asked us about our names and ages, and what grades in school we were in. We were impressed at how well Moody spoke English, and how willing he was to talk to us. We know personally that trying out a language you're not fluent in is challenging, and so his effort was uplifting. Overall, a great day!
---
SOS Kindergarten
​Ella
07.25-26.18
​Having visited the SOS school one year ago, I had an idea of what it was going to be like, but I knew expectations meant very little when traveling to a different place. Prior to visiting the kindergarten children, we met with a staff person who briefed our group on how the school ran and what different programs they had. In addition to the kindergarten, primary and secondary schools, the school had a program called Child Villages (CV) where the orphans who attended the school stayed. Each "village" consists of 8-12 children and one mother. The houses were basic, consisting only of one kitchen, eating area, living room, and bedroom with 4 beds. In contrast to our background in Massachusetts, the orphans living there were confined to a much smaller and more basic living style, something I was not used to. Although many of the kids at this school had a better life because of this opportunity, there are still many others who are in even greater need of a better education.
The short meeting concluded and we went to visit with the children. 30 small hands I must have shaken, all so polite and well-behaved. With their red and navy blue uniforms the children slowly warmed up to us and became more familiar, eventually jumping and tugging at my hands, just simply wanting to be with me. It seemed that anything that I did, they followed. I gathered a small group of students in a corner and asked them if they knew any songs, but all turned away quickly and laughed shyly, so I tried counting. Not knowing the extent of their English or simply knowledge of numbers, I didn't know what to expect, but we went on and on all smiling, passing 100, all of the students clearly excited to show off what they knew. One girl in particular was excited when counting just to 10. The excitement grew each time as she counted higher and eventually would scream, "Ten!" with a beaming smile.
Although like many other schools in Zanzibar, the SOS school could benefit from more help and better quality materials, it is one of the best schools in the country. This was very evident in the students' perfectly written letters, each which finished with a small curl. All sitting well-behaved in their assigned seats with their names and focusing intently on their work: "Teacha, Teacha!" they all said proudly holding up their notebooks, wanting a check symbolizing they had done a good job and could now talk with their friends. The students who finished their work quicker opted
to return to their desks and distract and those who hadn't finished, one bumping the other boy's arm and scribbling on his paper. Though these children are different than those in America, I thought that small actions such as these are ones which, no matter where you were in the world, would be evident in classrooms. With her somewhat broken but decent English, the teacher showed me the table for the slower learners and asked if I would help them. By then almost all of the other students had finished and were playing, but these children had barely put a few words on the paper. With a significant language barrier and students who weren't motivated the same way the others, it was challenging to encourage and help these kindergarteners. I found it especially hard when the teacher came over and erased the whole word the young girl had written and said "No, not right. Do it again" when simply only one letter was written backwards. This made me think about their life later and how it would affect their life growing up, whether a specific learning disability could be diagnosed, the child who be dropped from the school because of bad grades, or they would simply just struggle throughout all their schooling.
Overall it was really interesting to see both the differences and similarities in how kindergarten classrooms are run in Zanzibar compared to the US, and simply just playing and talking with the children.
---
---
United Nations population fund (UNFPA) - Tanzania
Ms. Mains
​7.27.17
Shifting our focus from early childhood education to reproductive health and gender rights, we visited the Stone Town offices of the UNFPA. According to their
website
, the UNFPA-Tanzania "works under a common UN development assistance plan focused on national priorities and human rights. Partnerships with the Government and civil society help advance reproductive health services and rights, with a focus on youth. Responses to gender-based violence include campaigning to end female genital mutilation/cutting. Programmes also invest in stronger national capacities to produce and apply demographic data."
Our speaker brought this work into focus for us by frankly discussing the sobering health challenges of unintended pregnancy, HIV/AIDS, female genital cutting, and the evidence-based strategies UNFPA has adopted to address them. We were all deeply affected by the presentation. Mr. Kahrl held a follow-up meeting with UNFPA staff to raise the possibility of future BHS visitors observing some of these programs in order to learn more about the complex issues involved from those who know best: program clients and staff. Their discussion included strategies for educating our students about these health issues, from root causes to effective programmatic responses, for viewing program clients as valuable educators rather than "victims," and for handling the emotional responses that these topics often bring up.
---
Discussions with students at SOS school, Soccer with women fighters
Hector and Henry
​7.28.17
Excerpts of discussion between SOS and BHS students about sexuality education:
​when it should be taught, what it should include, etc.
On Monday, we started our day by visiting the SOS school for the final time. There, we met with some older, English fluent kids to discuss important topics. After a quick introduction to the students, we started the discussions. The first topic we covered was sexual education in schools and when to start teaching it. There was an overall agreement that at around 11-12 years of age, kids should begin with an introduction to the course. The introduction would include lessons on the changes the kids' bodies might be going through. After this introduction course, at around 14 years of age, the kids could engage in a full sexual education course that would include lessons on how to have safe and responsible sex.
​

The next topic we discussed was Polygamy. Polygamy

is the practice of having more than one wife or husband at the same time. In the case of Zanzibar, only men are permitted to have more than one wife. Men in Zanzibar can have up to 4 wives at a time if his first wife allows him to, and if he is able to treat and care for them all equally. The SOS kids explained to us how the Quran endorses polygamy in order to avoid sex before marriage. We also learned that the idea of polygamy expanded because there was a high population of women and "not enough men" (due to war or other factors that led to a shortage of men) in the countries where this occurred. The boys in the SOS group were generally supportive of the idea of polygamy while the girls were more against the idea.

The last topic we covered was religious intolerance. We explained to the SOS kids how there was a false representation of Islam in the media. This false representation created fear in the minds of many people, especially in America. One Brookline student asked if the "terror attack" news ever reaches Zanzibar. The SOS kids explained to us that yes, the news does reach their televisions and news outlets. To end the discussion, one SOS student explained to us that although the attackers in events such as 911 related back to Islam, because of the crimes they have committed, they were not representing Islam, they were murderers and nothing more.

To wrap up the day we played a soccer match with the Women Fighters. It was a great experience to play against them as they were very good players who really tested our skills. It would be fair to say that we were exhausted from running and trying to keep up with their level of play but had a blast playing with them. As always, soccer has a way of being its own universal language as it has no borders and brings a smile to all who play the wonderful game.


"The best part of the trip was when we had the discussions with the SOS students...."
--Henry
---
LIbrary Visits
ms. Mains
07.29.17
Students at the SOS School, showing their schoolwork with their classroom library in the background. The school's central library has a very limited collection, especially for older students.

As a librarian at BHS, I was grateful that Fatma (our wonderful Stone Town liaison) made it possible for me to meet the librarian at the SOS School and a librarian at the public library in Stone Town.

At the SOS School I met with both the principal and the librarian. They are always looking for more resources for their students, particularly picture books for younger students learning English, and Math/Science texts for their Advanced (11-12 grade) students. We talked about the growing use in Brookline of online books (including picture books) and online library databases with articles on many topics and at many levels, which offer audio voiceover, translation, and other add-ons to support English language learners. I attempted to log onto the BHS Library database to demonstrate these resources, but after trying two wi-fi networks at the schools, as well as an internet hot spot using Ben Kahrl's phone, we were unable to access the website—suggesting that internet infrastructure may be an issue for the school to be able to access these valuable resources. I agreed to supply detailed instructions on how to view our site and resources to the SOS principal and librarian so they can try again when internet traffic is more cooperative.

When I visited the public library, I was surprised by its similarities to any small public library in the United States, with a small reference/reading room, nonfiction and fiction sections, a small computer lab, and a colorful children's room. I was more surprised that the vast majority of books are in English. The library faced both similar and different challenges than its US counterparts. The Stone Town library used to house an "American Corner," funded by the US Embassy, which offered computers and print resources. To the librarian's dismay, the Embassy cut funding to this program. This means the library is now used less, especially by school groups. In addition, though computers were donated over the years, little provision existed for updates and maintenance, so hardware became obsolete. When I visited, it was a Friday afternoon, a time when many residents prepare for Sabbath and weekends with family, so the library was nearly empty. However, I learned that even during "busy" times the library is underutilized--though computers are popular with students doing homework.

Fatma and the local librarian hope to raise funds and organize materials to replace the American Corner. This would certainly be an interesting project for librarians and other interested community members in Brookline to support in whatever ways we can.


---
A "when in zanzi" day: Spices, Tortoises, Snorkeling
Becca and Bella
​08.2.17
"Today was an 11/10 day".

​Though it was a very packed day, every part of it was unique and special. From working out on the beach with a local basketball team to sampling locally grown spices, to snorkeling off an island, today was chock full of brand new experiences that we will never forget.

After an intense beach workout run by our very own crossfit fanatic, Ms. Hunt, we headed off to a tour of a spice farm. We learned about spices and fruits ranging from lemongrass to star fruit to peppercorn. We were even shown a plant that is used in curry, dye, and even lipstick.

We also were able to learn more about the farm itself, not just the spices that they grow. The owner of the farm discussed with us how though the initial steps of producing these spices are done in Zanzibar, some have to be sold to the government for manufacturing and production in western countries. Though the products produced at the farm, like coffee, are sold at cheap prices to the government, purchasing them back home at a place like Starbucks, is far more expensive. What became evident to us is that the farmers here are not seeing most of the revenue of the products that they make. It was an eye opening and spicy experience!

After the spice tour, we climbed onto a small boat that took us to Prison Island, a small island that was a 20 minute ride from Zanzibar. Prison Island used to a location where slaves were held if they had attempted to escape. The views from the island were incredible.

The first thing we did on the island was visit the tortoise zoo/sanctuary. We were able to feed, pet, and even massage the tortoises! We were shocked to learn that some tortoises were over 170 years old and weighed 1200 pounds!

After feeding our new friends, a group of us climbed back on the boat to go snorkeling. Though some of us were a little anxious at first, all nerves went away when we caught a glimpse of the open sea and the sun setting behind us. Even though most of us couldn't get the snorkels to work, we had an amazing time swimming in the Indian Ocean, spotting the beautiful coral and fish below u

In short, everything we experienced today led us to say "When in Zanzi".
Powered by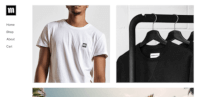 Create your own unique website with customizable templates.